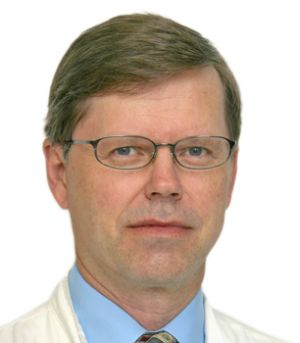 Markku Savolainen
Markku Savolainen is currently Professor of Internal Medicine at the University of Oulu.
Prof. Savolainen received his MD degree in Oulu in 1975 and subsequently his PhD degree in 1977. Since then he has held several research fellow positions of the Academy of Finland and was also a research fellow at the Mount Sinai School of Medicine, New York, USA, from 1981 to 1983.
His research interests are focused around lipoproteins and the factors that regulate the quantity and composition of HDL particles. In addition to the basic research approach, prof. Savolainen has been principal investigator of many clinical trials. To date, he has published more than 200 research papers in international peer-reviewed journals.
His research group belongs to Biocenter Oulu, an umbrella organization within the University of Oulu, currently consisting of 10 research groups elected after external evaluation. In addition, Professor Savolainen has been the leader of a large consortium of the SALVE research program ("Public Health Challenges") of the Academy of Finland. More recently he was involved in the Scandinavian SYSDIET consortium. Healthy subjects from Denmark, Finland, Iceland and Sweden consumed either New Nordic Diet or conventional diet. A large array of biochemical and molecular biological analyses showed benefits of the Nordic diet. More recently the research focus is on lifestyle change counselling by ICT-based technology and implementing it to public healthcare.
Professor Savolainen has held several high-profile posts such as the Chairman of the Board of the Finnish Medical Society (Duodecim) and the Chairman of the Finnish Society of Internal Medicine. In 2006-2009, he was the Dean of the Faculty of Medicine and later was elected to the Board of Directors (Senate) of the University of Oulu. In 2011, he was granted the status of Honorary Member by The Finnish Medical Society Duodecim.