The organisers wish you welcome to join the Opening Reception on Tuesday 12 June in Finlandia Hall and
the Congress Dinner on Thursday 14 June at the Crowne Plaza hotel.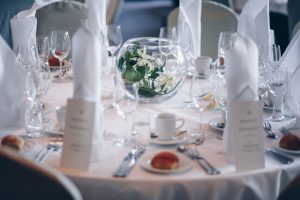 Opening reception is included in the registration fee, the dinner fee is € 60. Please sign-up for both when you register for the congress.
12 June is Helsinki Day with a lot of activities around the city.  Here you will find later more information of Helsinki Day.
13 June is free to examine Helsinki.  Organisers recommend you to visit e.g. LÖYLY – a new public sauna or ALLAS SEA POOL in the heart of Helsinki with a large pool area and magnificent saunas
Sauna bathing is an essential part of Finnish culture and national identity.
Löyly is an attractive and easy way to enjpy the Finnish sauna either public or private. The site is unique. Being less than two kilometers away from the city centre, it is very central but at the same time the landscape is like in the outer archipelago.  You may also have a dinner at the Löyly restaurant.
Allas Sea Pool, located a stone's throw away from the Helsinki marketplace.  This sea pool boasts several saunas, swimming pools and restaurant. It is a one-of-a-kind oasis in the middle of the city. Allas Sea Pool awakens the soul of the spa culture of olden times when people would gather to discuss, to relax, and to live the good life by the water.

Alas Sea Pool, photo: Dorit Salutskij
If you wish to learn of Finnish history, you need only walk across the street from Finlandia Hall to get to the National Museum.
The building was designed by the Finnish architects Herman Gesellius, Armas Lindgren and Eliel Saarinen representing the most significant national-romantic works of architecture. It also has frescoes by Akseli Gallen-Kallela from 1928 on themes from the Kalevala epic.
While waiting for the congress you will find photos of the congress sites appr. 100 years ago.