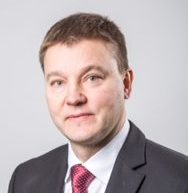 Harri Niinikoski
Harri Niinikoski, MD, PhD, is pediatric endocrinologist at the Department of Pediatrics of Turku University Hospital, in Turku, Finland. He is also Professor of Nutrition in Medicine at the University of Turku, Department of Physiology.
He has been actively involved in Finnish neonatal extended screening pilot study (Neopilot) since 2007 and, after that, in the Finnish national screening center in Turku (Saske).
Dr. Niinikoski has >110 original publications about childhood nutrition, cardiovascular risk factors, pediatric endocrinology and metabolism.